Wholehearted Care, Because Family is Everything
Southlake Residential Care Village provides 24/7 nursing and personal care to Residents who require a compassionate, mindful approach to daily living. Our Home is a fully accredited not-for-profit long-term care Home approved by Ontario's Ministry of Health & Long-Term Care.
Southlake Village's team of care professionals specialize in making the transition into long-term living as easy as possible, focusing not only on the individual, but the family as a whole. We ensure all Residents continue to lead dignified, graceful lives, welcoming everyone with neighbourly affection and thoughtful support.
Mindful care that matters
Southlake Village boasts an experienced family of staff and management who make it their number one priority to ensure that all our Residents are treated with the utmost respect and dignity. With healing hands and caring hearts, some of our staff have given over 20 years of dedicated service to our guests.
Learn More
People driven. Community focused.
We believe that long-term care is a shared, social responsibility, bigger than any one institution. We encourage community support to develop programs and resources that are designed to enrich the quality of life for our Residents. Together, we create a place that enriches lives by maintaining and upgrading our Home with fresh amenities and therapeutic equipment.
Learn More
All profits are reinvested for a better community.
We're overseen by a board of directors.
We're located on the same grounds as Southlake Regional Health Centre.
Our Values
Residents First

Always consider Residents' Rights and the best interest of the Resident. Continuously advocate to enhance quality of life.

Excellence In Service

Commit to providing purposeful, compassionate and personalized care for all Residents.

Seize Every Moment: It Matters

Strive to hold yourself accountable every day. Share opportunities to learn. Embrace Best Practice.

Communicate

Foster positive relationships based on respectful, open and meaningful communication. Communicate to ensure consistency and transparency in the delivery of care. Speak up—sharing your ideas will make a difference.
Southlake Village Family Council
To facilitate effective communication between management, family members, Residents, and staff, Southlake Village's Family Council supports Residents and families. The council promotes community involvement through active engagement where ideas can be shared, and solutions can be thoughtfully implemented.
Thank you very much for welcoming my mother to Southlake Residential Care Village. You have truly blessed her and the family by providing her interim admission and care. We so appreciate you taking the time to have admission meetings that were very well organized, for the welcome lunch, the detailed admission package, and for going over specific details.

When I walked through the doors of SRCV last November, I just knew this was the place for her, after touring close to 18 LTC facilities between Oct-Nov 2017, none of them would have been more appropriate for mum than SRCV.

My mum´s face lit up the moment she entered your building. She has begun enjoying the bright room, the friendly and caring atmosphere as well as the recreation.

We also sincerely appreciate all the efforts of Anne Deelstra in overseeing this huge operation and teams within the various departments in making SRCV a haven of hope and joy for the Residents!
Our Community Partners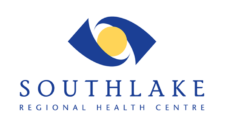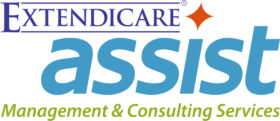 Give Back. Volunteer With Us.
Together, we can create a Home that enriches lives. Through continued support by volunteer community members, Southlake Village provides a dynamic, immersive source of companionship for all of our guests.