It Takes a Village
Southlake Residential Care Village (commonly referred to as "Southlake Village") is a Ministry of Health & Long-Term Care approved and fully accredited 224-bed Home. At Southlake Village, we provide 24-hour-a-day nursing and personal care in a secure and protective environment.
Mission
Together we create a Home that enriches lives.
Vision
Celebrate life, hand in hand; heart to heart.
Long Team Care Service Accountability Agreements (LSAA) – Southlake Residential Care Village
Our Values
Residents First

Always consider Residents' Rights and the best interest of the Resident. Continuously advocate to enhance quality of life.

Excellence In Service

Commit to providing purposeful, compassionate and personalized care for all Residents.

Seize Every Moment: It Matters

Strive to hold yourself accountable every day. Share opportunities to learn. Embrace Best Practice.

Communicate

Foster positive relationships based on respectful, open and meaningful communication. Communicate to ensure consistency and transparency in the delivery of care. Speak up—sharing your ideas will make a difference.
Our People
Our devoted team of care professionals are here to ensure all Residents are treated with the dignity and respect they deserve. We demonstrate our commitment to Southlake Village's Mission, Vision, and Values through:
Having a positive attitude
Respecting people's time
Being innovative
Recognizing and celebrating
Being aware of tone, words and actions
Taking responsibility to find solutions
Giving feedback respectfully
Being open to ideas
Following through on commitments
Care & Service Expectations
The Long-Term Care Home Act, 2007 states that every licensee of a long-term care Home shall ensure the following care and services are available at no additional cost. These services include:
Nursing & Personal Support Services
24-Hours Nursing Care
Restorative Care
Recreational & Social Activities
Dietary services & hydration
Medical Services
Religious and Spiritual Practices
Accommodations Services
Volunteer Programs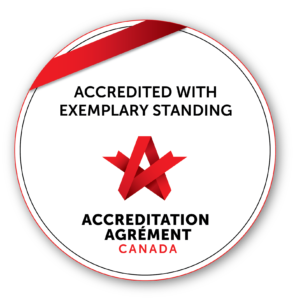 Book Your Tour Today
For those interested in setting up a tour at our care Home, click below to schedule a meeting time that's best for you.
Donate Today
As a not-for-profit organization, Southlake Residential Care Village relies on the donations and support of caring people like yourself. Click below to support Southlake Village today.